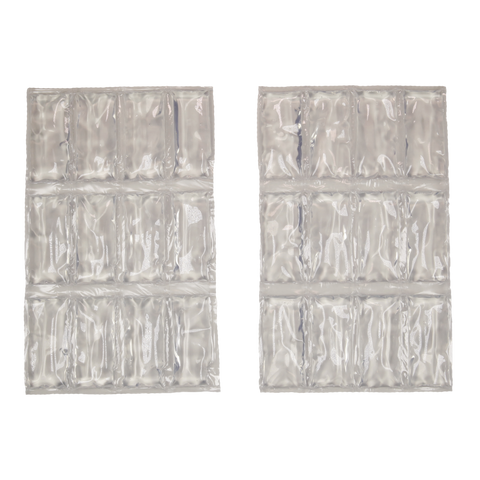 Replacement Ice Blanket for Hand & Wrist Ice Wrap
Coming out of the freezer at 27 degrees F (-3 degrees C), this replacement ice blanket fits perfectly into your Hand & Wrist Ice Wrap and will provide up to 45 minutes of cryotherapy relief.
Directions:  Insert ice blanket into ice wrap.  To ensure prolonged life, fold flat and insert into clear bag provided before freezing.  Your ice wrap may remain in freezer until needed-always ready!  Place ice wrap directly onto desired body part and secure with the velcro, located at the ends of the compression straps, after wrapping around body part. Adjust the compression straps for desired fit and pressure.  Re-insert into clear bag, folded flat, and return to your freezer.
Guaranteed to be free from manufacturer defect upon receipt.
---
We Also Recommend
---